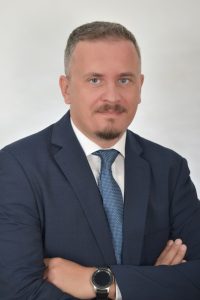 Panagiotis E. Karvellis was born on 7/10/1977. He is a graduate of the Aristotle University of Thessaloniki Law School, holds a LL.M in Commercial Law from the University of Bristol Law School in the UK, and is a lawyer at the Supreme Court. He is a legal advisor to many companies on matters that involve, inter alia, commercial, labour law and public procurement law. He has been a member of the Board of Directors of commercial companies and a member of the Greek State Lottery Management Committee.
He successfully handles issues of civil, commercial and administrative law, and specializes in company, labour and public procurement law (protection during the pre-contractual stage of public procurements).
He is fluent in English.